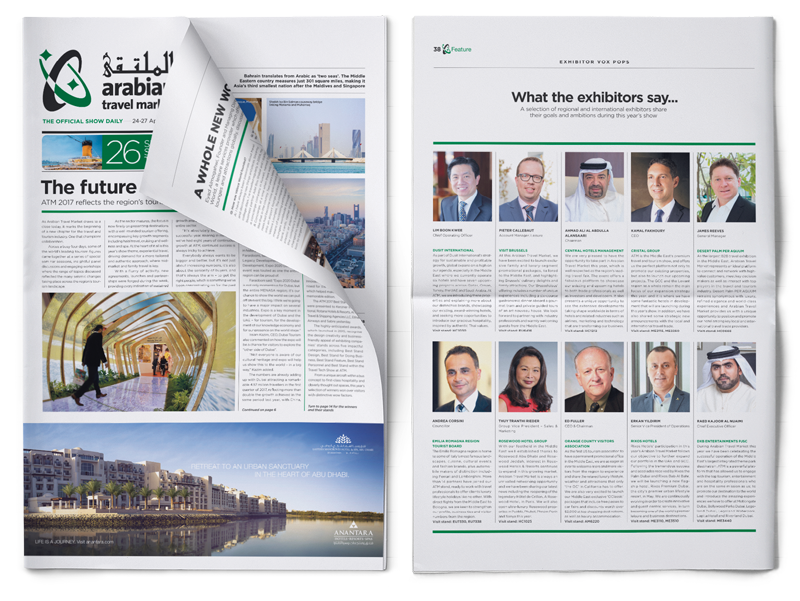 ATM Show Daily
NPI is the official publishing partner for Arabian Travel Market where we produce a show preview, show catalogue, and four separate show dailies, with 8,000 copies printed overnight at the end of the show to distribute the following morning.
Live reports
from the show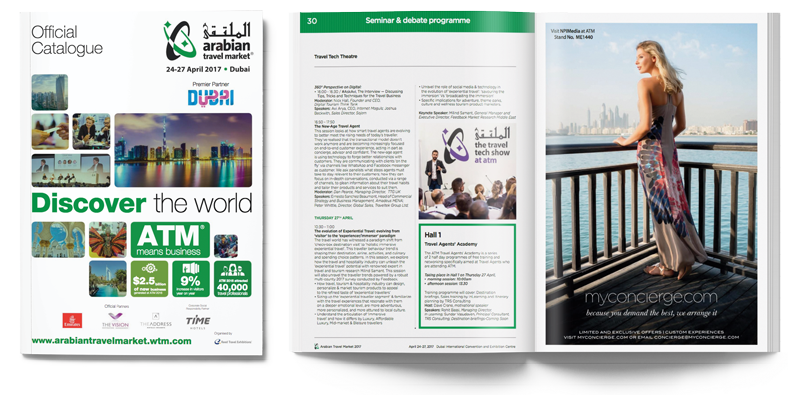 ATM Catalogue
The essential reference and show take-away for all attendees of Arabian Travel Market. NPI offers a strong marketing package for participation across the preview, catalogue and show dailies

Rotana Magazine
Produced for in-room distribution at Rotana's portfolio of hotels across the Middle East and Africa, Rotana magazine reflects the hospitality brand and helps to educate and inform guests about the properties, entertainment options and destinations where they are present around the world.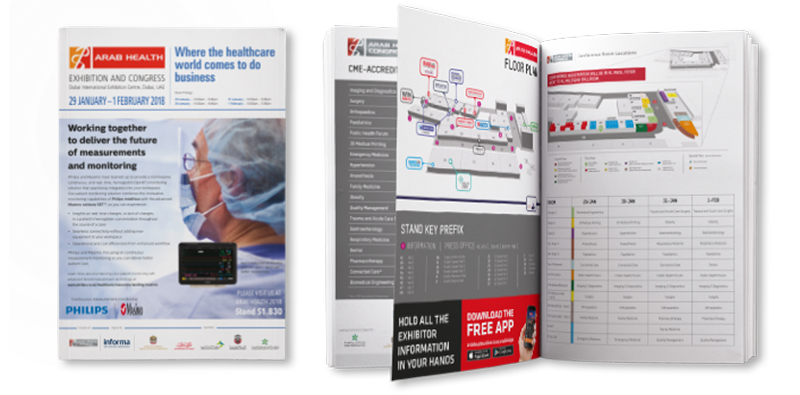 Arab Health Catalogue
Featuring more than 500 pages and produced in approximately three weeks to meet client demands, the Arab Health Catalogue illustrates our production capabilities, where both time and quality are of the highest priority